Upholstery, Furniture sales and Service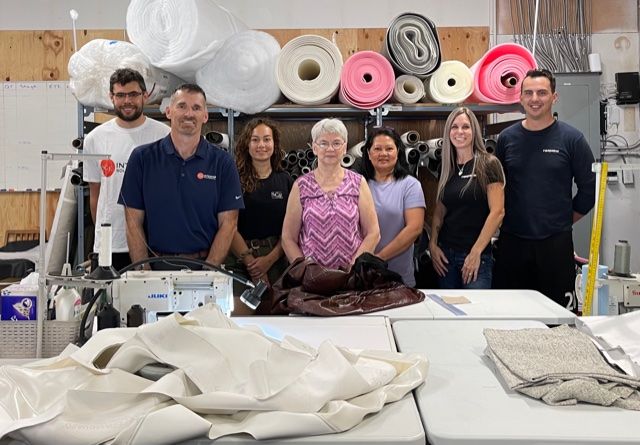 Based in Kelowna, BC Steve Geddes has opened a large Upholstery and Furniture repair company. We specialize in RV, Marine, Automotive, Hospitality, Medical and Residential Furniture. Our upholsterers have over 50 years experience and we are able to do large and small jobs. Steve has also been selling furniture for over 30 years and specializes in Healthcare and Hospitality furniture from Retirement homes, Restaurants and Golf Courses. We are able to provide turnkey solutions and help from upfront planning to install. We are also the owners of Fibrenew Okanagan and our techs specialize in Leather, Vinyl and Plastics repairs in all industries. We also supply Spa Covers and custom make Patio Covers for furniture.
Upholstery needs in RV, Marine, Automotive, Healthcare, Hospitality
Hospitality and Healthcare Furniture sales
Spa/Hot Tub Covers
Custom Patio cushions
Foam and Sunbrella Fabrics
Custom Upholstery
How Is SGE Different and Your #1 Choice
OUR PEOPLE, OUR PRICING and most of all OUR CARE, RESPECT and ATTENTION to you the customer and your belongings
At SGE, we believe in - Care, Attention, Respect, and Esteem with great value to all our customers!